There is nothing more fun than having to put on a jacket and a veil and then starting up a fire in the smoker when the temperature in the shade is in the mid 80's.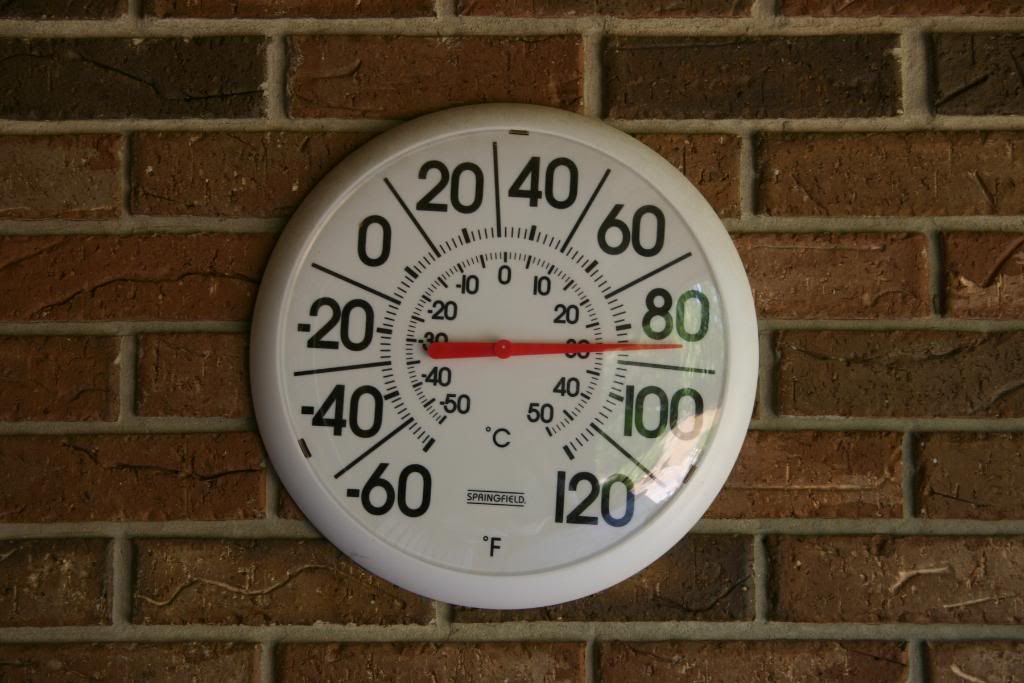 From left to right: Yours truly wearing my jacket and veil. The TBH (Top Bar Hive), Old Faithfull (My original hive), my eager hive (NUC from last year), my NUC (from this year), and my Mean hive with a whole improved attitude ( NUC from last year).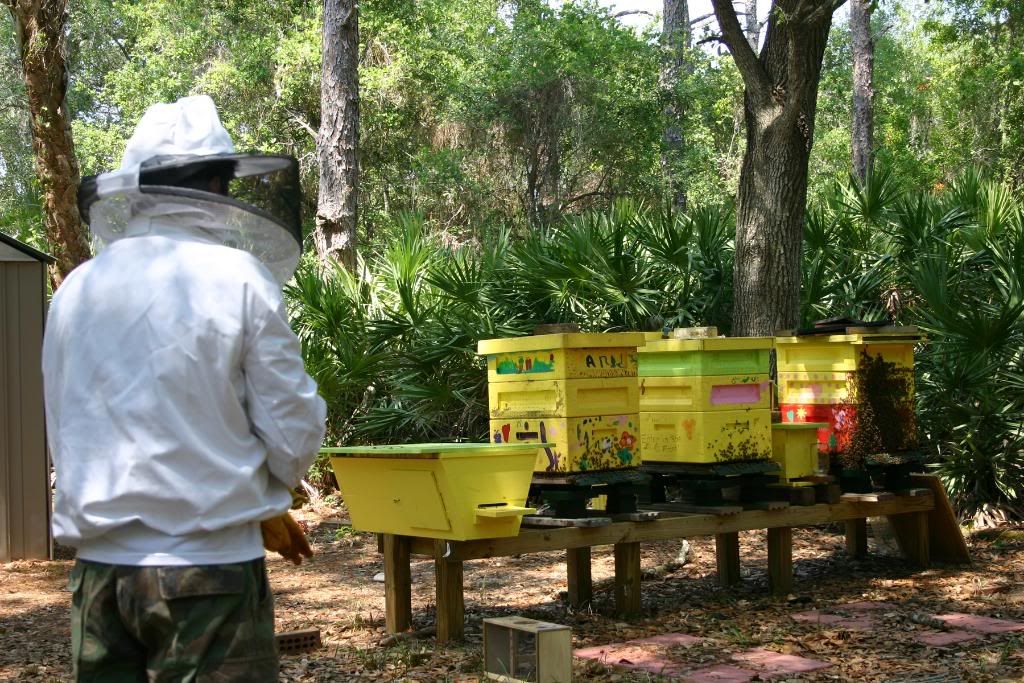 Below are a few easy steps to rob honey from a beehive. Required tools: Bee Quick, cloth material (two pieces), inner cover, and a bee brush. Step one, remove and place out-of-the-way the super to be robbed. Step two, place the inner cover on top of the hive and then place the super on top of the inner cover. Step three, spray a cloth with Bee Quick on top of the super and put a hive cover on.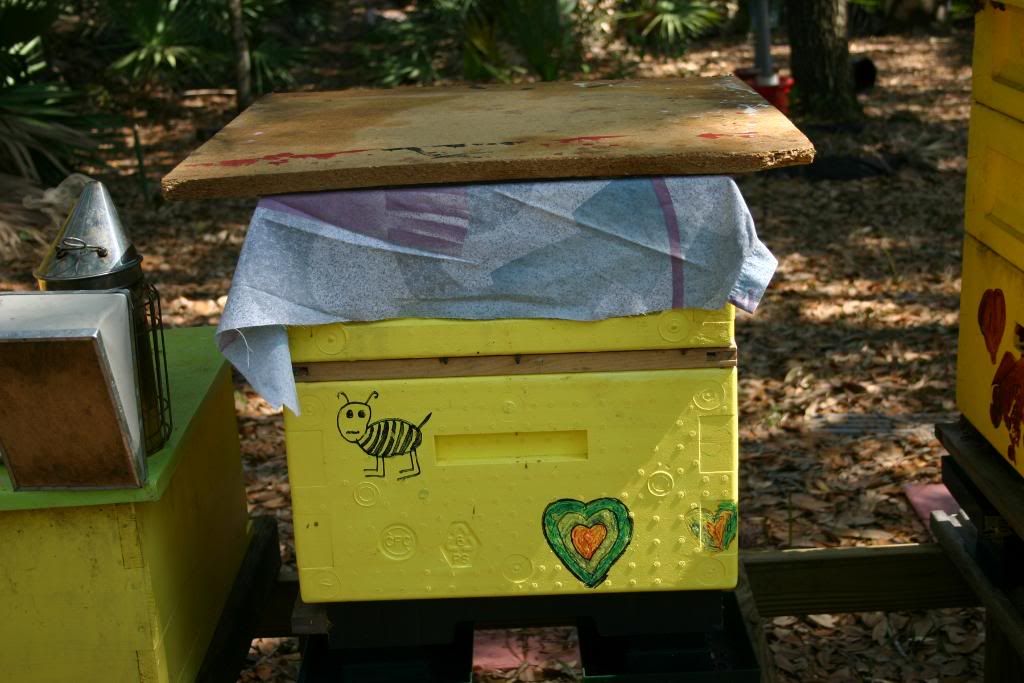 Wait about a minute or two and then remove the super. The smell of Bee Quick will drive a large number of bees out of the super and onto the inner cover. The inner cover will prevent the main body of the hive from being accidentally effected.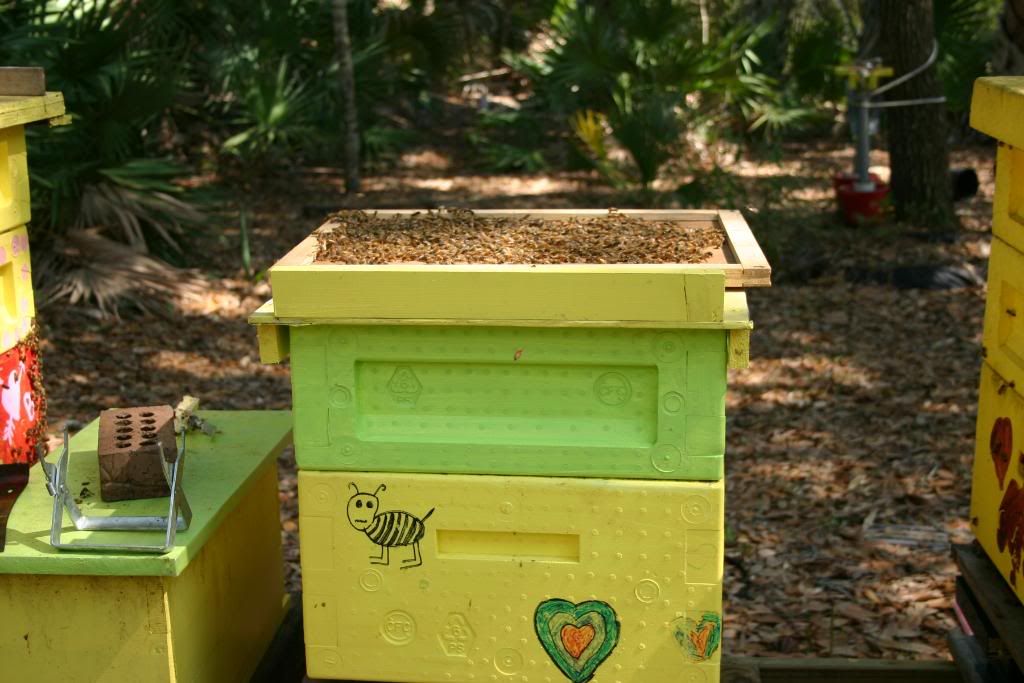 Place the super on top of the second piece of cloth, also sprayed with Bee quick. This will drive the rest of the bees out of the super.
Take the super 10 to 20 feet away from the hive and brush off all the bees hanging on it. Aside for a few stubborn bees the super will now be empty of them, and the bees you just brushed off will fly back to the hive.
I would prefer to rob the supers in a more natural way by using bee cones or Bee escapes. These methods take a day for the bees to naturally exit the super. I decided against this because it would give the Small hive beetles complete freedom to runaround in the honey and have a one day gorging feast.

Once in the garage I armed myself with the shop-vac to vacuum up any bees that may have still been in the super box. I cut the honey combs off the frames, dropped it into my nice clean honey cooler and crushed it. I retuned the super minus the honey back out to the bee yard for cleaning. Below is a picture of twenty (two supers) crushed frames.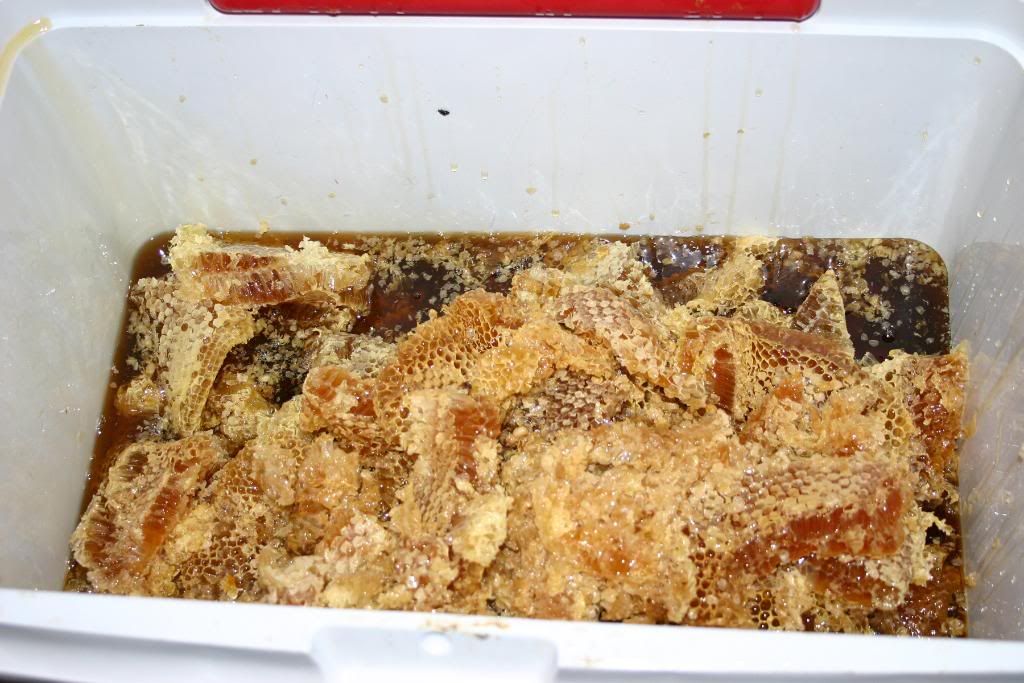 Since this is a crush and strain method, it was then time to strain. The reason why I selected this cooler was for its nice draining spout. Below is a picture of the cooler draining into a five gallon bucket with two filters, a coarse filter over a fine filter.