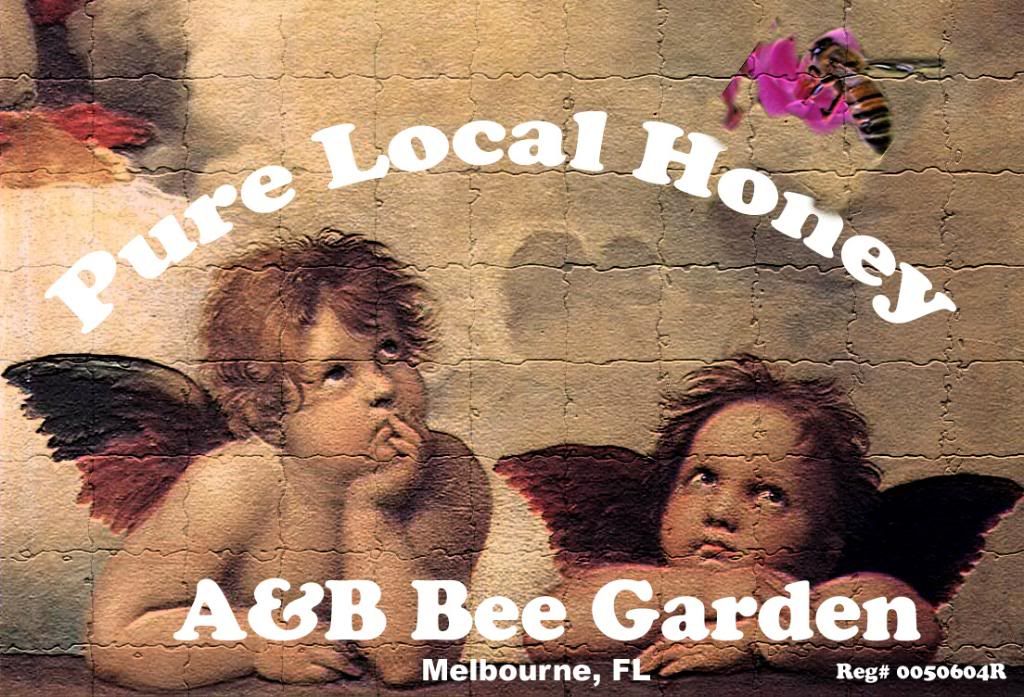 I really didn't put much thought into the label. It sort of fell together on its own. You may recognize the angels. They are part of a painting that is fairly well known in advertising and gift shop items among other things. It is a painting by the Italian High Renaissance artist Raffaello Santi, circa 1512-1514. (Wikipidia entry) What most people don't know and you may have missed it a few lines above; the angels are part of a painting, a very small part of the Sistine Madonna.
Six years ago with the birth of my kids (twins), I had it tattooed on my shoulder along with the kid's initials assigned to each of the angels.
Again, I borrowed the painting for my honey label. Photo shopped the mural option to the background, added the bee in the direction to which the angels are looking. The bee picture is one of my bees working the Hyacinth plant. I took it a few months ago, and photo shopped it until it looked more like a painting than a picture. The Pure Local Honey well …….. do I really need to explain ?? "A" & "B" are my kids initials. Yes, "A" was born before "B". We live in Melbourne, and the number on the bottom right is my official Florida Beekeeper registration number. Voila – I have a honey label.